Kurs Internet in Central Asia
Internet and Information society development in Central Asia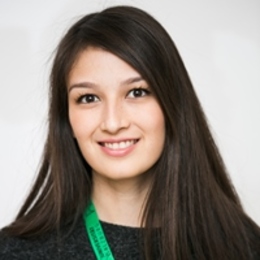 The course gives an overview of current internet development and issues in Central Asia. It is a big region with 66 million of people overall and consists of 5 republics of the former Soviet Union.
After completion of this course, the students will be able to:
*Outline the localised business strategies in online social networks in the context of Central Asia
*Compare/contrast specific online platforms and applications that are popular in the region
*Identify opportunities for future IT development: potential business niches
*Describe how internet censorship was employed: official and unofficial regulations
The course will be provided in the form of interactive lecture (group activity on online platforms/apps analysis, internet censorship case study). The course will be interesting for future professionals planning to work in international projects.
Infos:
Voraussetzungen:
No specific previous knowledge required. Course will be provided in English.
Men are welcome to join this course!
Öffentliche Veranstaltung:
Publikum willkommen!
Kurs-Module:
Dieser Kurs ist teil folgender Kurs-Module: